Whole edelkrone ecosystem at your finger tips
Compatible with all motorized edelkrone sliders, jibs, heads and dollies, edelkrone Controller allows you to easily control any combination of these devices.
1
2
3
4
5
6
Precisely control every aspect
You can use the navigation pad to adjust speed, acceleration and any axis of your edelkrone including slide, swing, pan, tilt, and focus.
Setting the desired motion is ultra simple
After adjusting the pose with the navigation pad, press & hold any of the key pose buttons to save that pose. edelkrone Controller allows you to save up to 3 poses for easy recall. Simultaneously pressing two key pose buttons puts the system in a loop between those saved poses. It's that simple!
Most intuitive if you have a system with hand-control ability
If you have edelkrone products with hand-control ability such as SliderPLUS, JibONE, and HeadPLUS, you can adjust your poses without using the navigation pad. This gives an unprecedented efficiency to your workflow, and makes the whole process much more intuitive. Just point, set, and shoot!
Super easy time-lapse programming
Simply enter the desired duration, shutter speed, and interval. Then select two key poses for the start and end poses. That's it! For advanced features, such as dynamic intervals, we recommend using the edelkrone App.
Firmware update ready
We are always listening to your valuable feedback and will continue to introduce new features and updates. You can see one of the exciting upcoming features of edelkrone Controller in the video above which uses the already built-in, high resolution motion sensor. You can access advanced features such as automatic target tracking, sequencer mode, record mode, and stop motion using the edelkrone App.
Built to last like all edelkrone products
edelkrone Controller is made of CNC machined aluminum for lifetime durability while remaining as light as a smartphone and small enough to fit in your pocket.
Reviews
Find and read inside stories from users like you!
Customer Reviews
Write a Review
Ask a Question
02/08/2021
Dragan R.

United States
Great accessory
Works Great, I wasn't sure if I would use it as much when I bought it. However, it is so convenient that I have it in my pocket all the time. Setting up positions is so easy that I feel twice as productive as before. Battery does not last to long, just plan to have few spares in the camera bag.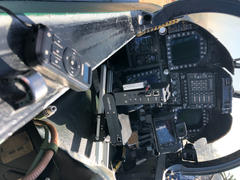 12/05/2020
Charles J.

United States
Perfect
great for quick control settings
11/30/2020
Alvin C.

Canada
Great Product
edelkrone is the products that I always trust, and their support in respond is quick. Keep up the good work.
11/21/2020
Robb J.

United States
edelkrone Controller
I love and trust ALL things edelkrone, but I must admit, I was a little skeptical when I saw how simple this remote looked. I couldn't imagine it doing everything I've come to expect the phone app to do...but as an added investment of over $100 I needed it to! And boy was I pleasantly surprised! It not only allowed me to free up my phone, but I actually prefer using the remote over the app now that I've gotten used to it. Of course it doesn't work on the older gear that relied on the SliderPlus app (like the Head Module and the Slide Module V1 for instance), but it seems that the edelkrone way is evolving towards one ecosystem and the edelkrone app and products anyway...just glad they're willing & able to help us get to that mountain top of geartopia. This addition to you kit comes highly recommended from someone who uses this commercially. Stay well...and creative.
11/10/2020
Jason C.

United States
Amazing! Must-have for latest slider
Works very well and is extremely high quality. Can easily set repeating slider patterns. The only downside is that you can't control two sliders with the same remote.
10/07/2020
Matthew D.

Canada
Truly remote controller ...
Well, it does what iPhone couldn't ... It controls HeadOne remotely from a distance of several meters, while pairing with iPhone is dying much closer in comparison. I really like app's interface and functionality, but this setup didn't work reliably in my application. Secondly, Edelkrone Controller is build like a tank with CNC machined enclosure and equipped with rigid, responsive buttons. Truly professional quality ...
10/05/2020
Jim K.

Canada
Fantastic
Quality built unit and most importantly.. just works
FA
10/02/2020
Frances A.

Australia
Edelkrone Controller
Excellent! Very helpful enthusiastic people to deal with and as always with Edelkrone products the quality is sensational:)
09/30/2020
Leonid K.

United States
Great remote!
Amazing build and functionality. If you don't want to use the app this remote is quite capable. I only wish it had 360 panorama function too...
09/25/2020
Michael D.

United States
09/09/2020
Campbell G.

Australia
Simple and purpose-built
The edelkrone Controller provides simple and efficient control of your edelkrone devices. It's purpose built and does the job just as you want and expect. Of course the app has additional features, but this is pure function in your hand. Do it.
08/25/2020
Aline I.

United States
Very hard to use a bit complicated
I couldn't work this remote I paid $129.00 now it is 25% off hope I get adjustment . But it's not that easy plus the iPhone app isn't easy too ??? Solution to my issue ?
08/11/2020
Greg R.

United States
edelkrone Controller
Great product.
07/16/2020
Christopher H.

United States
Remote control review
Utterly Disappointing/ The remote control neither connects to my Edelkrone slider, Edelkrone head module, or focus module, as both pair screens in the remote show no items in them. The slider, head, and focus module are all connecting to my app on my phone, but nothing ever registers on the remote control. I cannot find any info online as to how to solve this problem.
07/14/2020
Cody T.

United States
Yet Another Piece of Unreliable Edelkrone Hardware
Like other Edelkrone users, I was elated when the company announced this device. One of the issues that plagues this ecosystem is the unreliability of paring within the Edelkrone app. The software consistently suffers connectivity issues which require an arcane pattern of power cycling the Eldekrone hardware, restarting the phone, restarting and even sometimes reinstalling the Edelkrone app to resolve. Inevitably, whenever the app actually manages to connect it is always forcing updates to the firmware on each of the Edelkrone devices. This eats valuable time on a shoot and has proven so unreliable, it is simply not worth taking the system to paid gigs. Enter the Edelkrone controller... As presented this was promised to be a perfect solution to the connectivity issues of the app. Dedicated hardware, focused on this single task, in theory, should have provided a much better experience. Unfortunately, it has corrected none of the issues. The controller has just as many difficulties connecting to the hardware and, to make matters worse, is error prone while controlling anything it does connect to. A pan action becomes pan and tilt, a slide action turns into slide until interrupted by some other button press. The only problem this device solved is the constant nagging for firmware updates which it thankfully cannot perform. It is absolutely infuriating and disappointing to have spent so much money on this ecosystem to have it consistently fail to perform, particularly so when it produces outstanding results on the rare occasion that it might work. As a video professional, Edelkrone is hard pass as it simply is not reliably and reliability is the name of the game when time is money.
07/11/2020
Lyn C.

United States
Thanks for this, just wish the system could operate entirely app free.
worked as expected, after some updates. all good. Personally I would like to have app updates be optional, at my discretion, as it were, that way if I'm unable to connect, I can still just get on with shooting. Even if I don't have the latest update. Too many things are app driven, it's beginning to get in the way of working, while at the same time it enables us to do more. It is a quandary.
06/23/2020
Russell G.

United States
Wish I bought it sooner!
This has made me actually start using my Slider Plus and Head Ones more often. With a less than ideal phone, I always had connection issues with the Edelkrone app. The remote is so much easier and efficient, and allows me to use my phone as a teleprompter again. This thing is extremely well built, and it will make a huge difference in the continues success if my YouTube channel.
06/11/2020
matt o.

Australia
battery power - follow up
Thanks for the battery query follow-up Edelkrone, for anyone else interested re; battery power with this remote; 1) Actually, Controller batteries are hot-swappable. Meaning, while connected to a setup if you just unplug the batteries and put new ones, there is no "pairing" step involved. It instantly reconnects to the last setup. 2) Time-Lapse duration is independent from the batteries of the Controller. Once Time-Lapse is set, it continues to work even if remote is shut off. Controller does not need to stay connected with the device as long as Time-Lapse duration. Knowing this should negate any battery concerns other users/potential buyers may have had regarding the remote.
06/06/2020
matt o.

Australia
battery power
Would be nice to be able to hot swap a battery, or extend time with an external battery, currently there is a 'limited use' for timelapse with a limited battery
06/03/2020
Simon P.

United States
Great add-on tools for any edelkrone motion package
This controller is an essential add-on to any of the edlekrone motion package. It eliminates the need to have to use phone or ipad to control the motion. It is easy to use and very small in size.